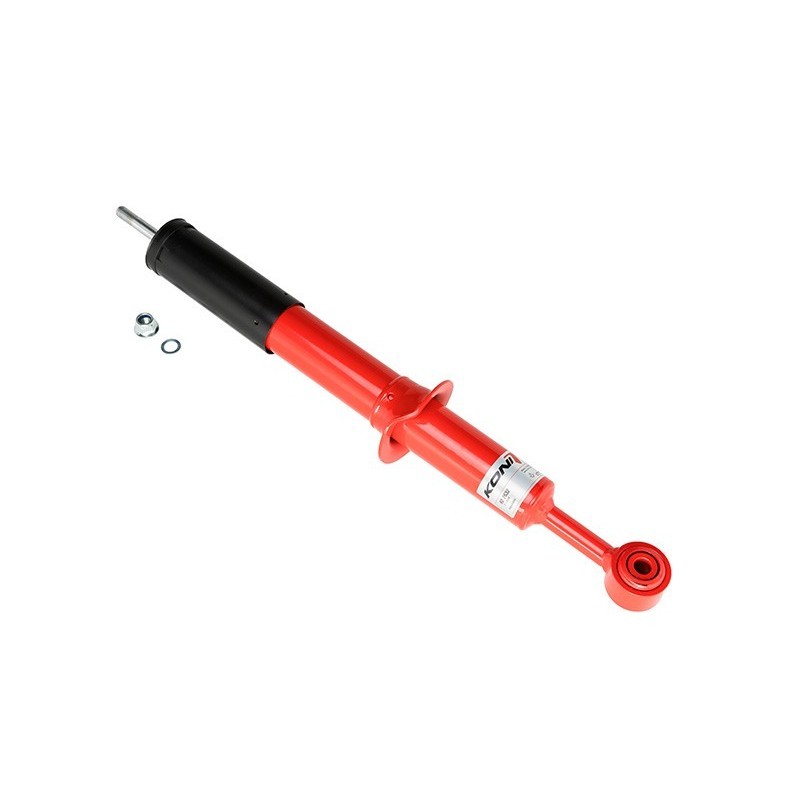  
HEAVY TRACK FRONT

-Toyota Hi-Lux Revo (2016-)
-Toyota Fortuner (2015-)
PRICES VAT INCLUDED
KONI HEAVY TRACK
shock absorbers are simply and completely rebound adjustable. This means that the rebound characteristic can be completely adapted to the circumstances. Furthermore, HEAVY TRACK® shock absorbers have large reserves of damping power available.
And that's not all. KONI shocks are of superior quality. This is not only evident from the robust construction but also from the materials used such as the seals which are resistant to high temperatures.
FEATURES OF KONI HEAVY TRACK 4X4
-          Optimum handling, road holding and grip
-          Adjustable rebound forces for all on and offroad conditions
-          Specially developed, high quality materials for maximum performance
-          Better driving characteristics
-          Rugged construction
-          Long lifespan
No customer reviews for the moment.
3 other products in the same category:
Reference: 90 5479
RAID REAR
Price
€225.86
Regular price
€250.95
 In stock
Reference: 82 2633
HEAVY TRACK REAR
Price
€115.71
Regular price
€128.56
 In stock
Reference: 88 1830
RAID DELANTERO
Price
€203.64
Regular price
€226.27
 In stock